NATURAL PAIN RELIEF
FREE TRIAL
From 17 plant extracts and wild bees-wax
No chemicals or petroleum products
Guaranteed to outperform your current topical
1 per household please
Apply Now

No Harm

All Natural

Organic Hemp
"Practitioner Grade"
"I have been refining Hit! Balm in my acupuncture clinic for over a decade. Combining potent plant extracts, organic hemp and harm free beeswax, thousands of patients agree it's the most effective topical they've tried. I know it works which is why I've made it risk free for you to try"
Co-founder & Creator of Hit! Balm, Lawrence Miller, L.Ac.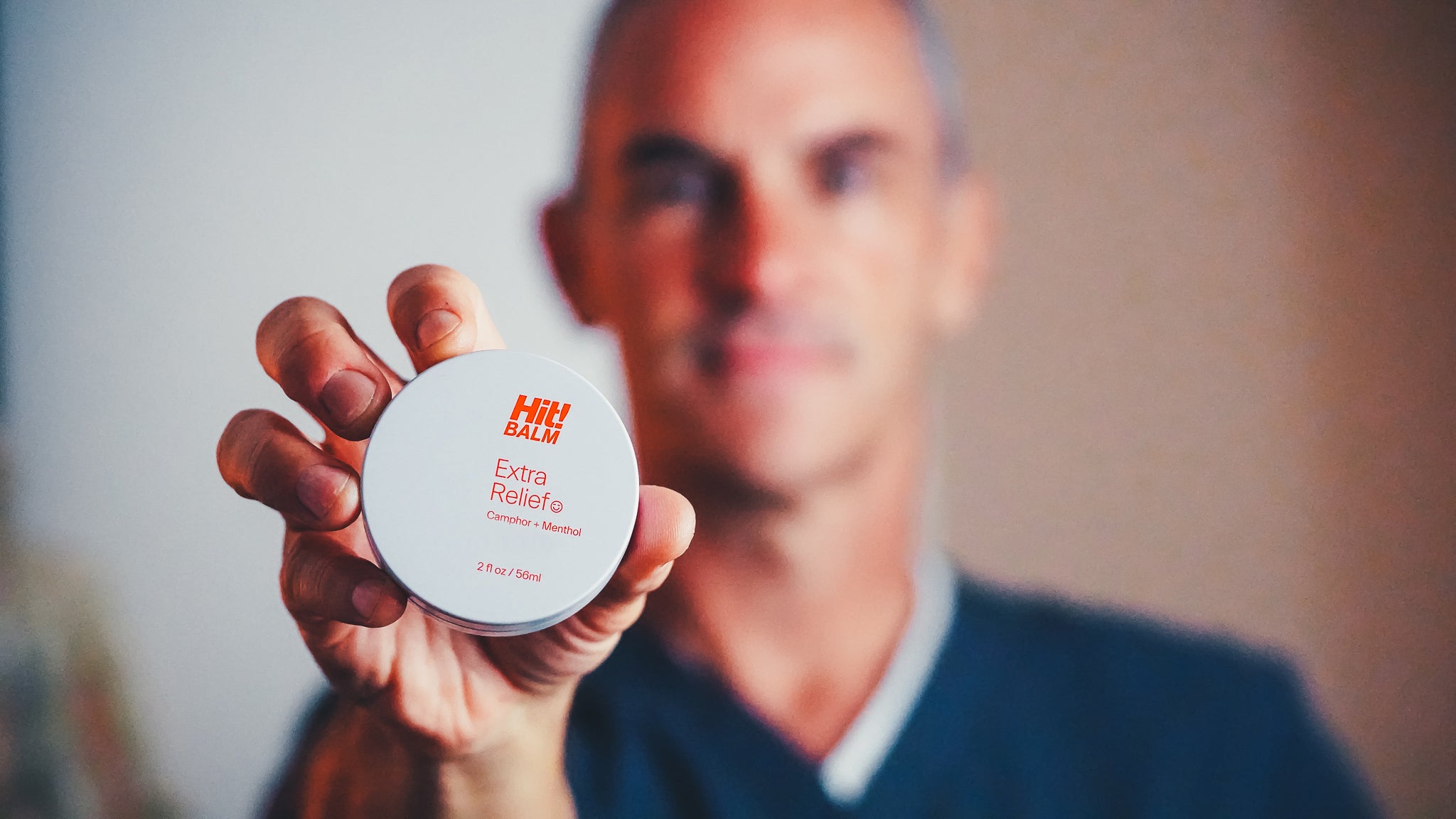 Love it! Easy to apply, and I love the scent. Can't get a good nights rest unless I use this at bed time. I apply it to my shoulders, lower back area, both knees and ankles. The pain subsides significantly within ten minutes. Please make it available in a 55-gallon drum!!

Gina, Mar. '23
I have not found anything else even close to the relief of your product. I have pain since having hip replacement and had tried so many things to include shots, physical therapy, chiropractor & more with little relief. I love the smell too!

Sheila, Mar. '23
I had tried SO many other Hemp balms -Lidocaine, etc. and nothing helped...not even the prescriptions. So I fully expected to have the same results as usual... Within a couple of minutes I was SPEECHLESS! I can't believe the relief I get from this balm!! If you haven't tried it yet - TRY IT!!

Betsy, Feb. '23
I have been using this on my patients after acupuncture treatments. It really helps with the pain and they have been using it at home. It penetrates deeply with no greasy feeling and the smell is pleasant.

Anne, Nov. '22
Love the container and that I can throw it in my purse to keep it handy, I have been using it on my knees when I go walking. It really helps alleviate any pain. I've also used it on my neck and shoulders. This is definitely my go-to when I need muscle pain relief!

Pam, Nov. '22
I suffer from extreme knee, hip and lower back pain when I try to sleep and a small amount gave me the much longed after relief from the pain and I was finally able to sleep longer than 4 hours.

Michelle, Aug. '22
I have been ordering the balms from Hit balm and it really does work for my back pain. I have tried other creams from the store and none of them work. I have told my family and friends about Hit! Balm and my brother now orders from them. I highly suggest people try their products.

Kathryn, Aug. '22
Received a sample packet of Hit! Balm & used it several times (a little goes a long way) on my neck, shoulder, arm, & hand & it absolutely helped reduce the pain & stiffness each time I tried it. It is much better, than icy hot or biofreeze etc. I'd definitely recommend switching to Hit! Balm as it really does work so much better.

Celeste, Jun. '21
My son has been dealing with growing pains in his legs. I've been messaging this into his legs the last few days and its helping more than anything else we have tried. I decided to try it on my pulled muscle and holy baby batman! It worked so well. More than the multiple physical therapy has. Ill be ordering more for sure!!!

Danielle, Jan. '20
I am sceptic when something claims it works, but doesn't... HOWEVER if someone says FREE... and you TEST IT OUT... LIKE Hit! Balm's offer... Can't pass it up... Well it works people... I ached from every single joint in my body... I am now pain free. And very relaxed too. I plan on getting away from opiates forever... Its worth it... Thanks HIT! BALM

Dina, Nov. '19
Free Sample
Try a free sample of our Extra Relief Hit! Balm on us. No credit card required. Free shipping included.