OUR CERTIFIED ORGANIC HEMP EXTRACT IS FARM DIRECT FROM EVERGREEN, COLORADO.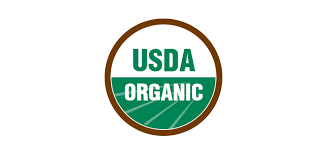 Our supplier is one of 
only a handful of certified organic hemp producers in the country. 
Cannabinoids are extracted at the farm using a CO2 method which is clean and solvent free. 
By buying from a single 
farm with consistent farming methods and that is a FDA approved facility, we can guarantee a consistent high quality 
experience and common 
cannabinoid profile.
Based in Evergreen, Colorado, our supplier is a passionate group of innovators, scientists, businessmen and family members all working together to set the standard for the CBD industry. They are 100% vertically integrated, giving them control over every aspect of our hemp and CBD supply chain. Their farm to formulation approach allows them to reduce costs and streamline processes to ensure product quality and consistency.
Each season, they grow over 500 acres of USDA-certified organic land as well as over 600 acres of transitional organic land. Their industrial hemp is grown without the use of pesticides or chemicals. and no harsh solvents or chemicals are used throughout our extraction and purification processes. They believe in doing the things the right way. Because they believe that's the only way to truly provide the highest quality CBD on the market and exceptional products to us with every order.
Certified Organic Clones
Certified Organic Seed
Certified Organic Farms
Certified Organic Plant Material
Certified Organic Extraction
FDA Registered Facility
---